Acropolis: sites & wonders
---
Built 116 meters above see level, the Acropolis of Lindos is an impressive balcony to the Aegean sea with some of the most interesting archeological findings from many different historic periods all in one place. The walls were built by the Knights during the middle ages, the famous temple of Lindia Athena was built by Kleovoulos back in the 6th century B.C., there are statues and shrines dating earlier than that, and even findings from prehistoric times. Then, there are the glorious remnants of hellenistic times, like the 42 column arcade, as well as more recent constructions echoing the coming of Christianity, like the impressive 13th century A.D. church of Saint John.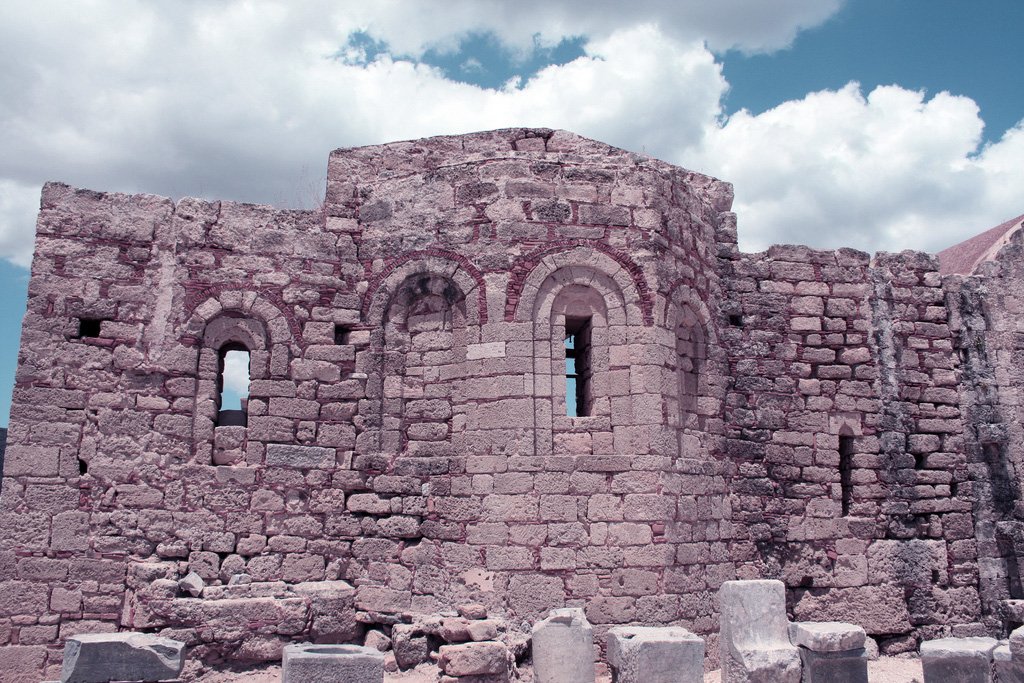 Everywhere you look, while visiting the ancient site of Lindos, there is something to marvel at, starting from the very foot of the Acropolis' hill, where a huge replica of a Rhodian trireme vessel is carved in the rock to commemorate Lindos' nautical strength. It is said that the first shipping laws where actually drawn up in this very town, in the form of an ancient maritime codec respected by all since the 2nd century B.C.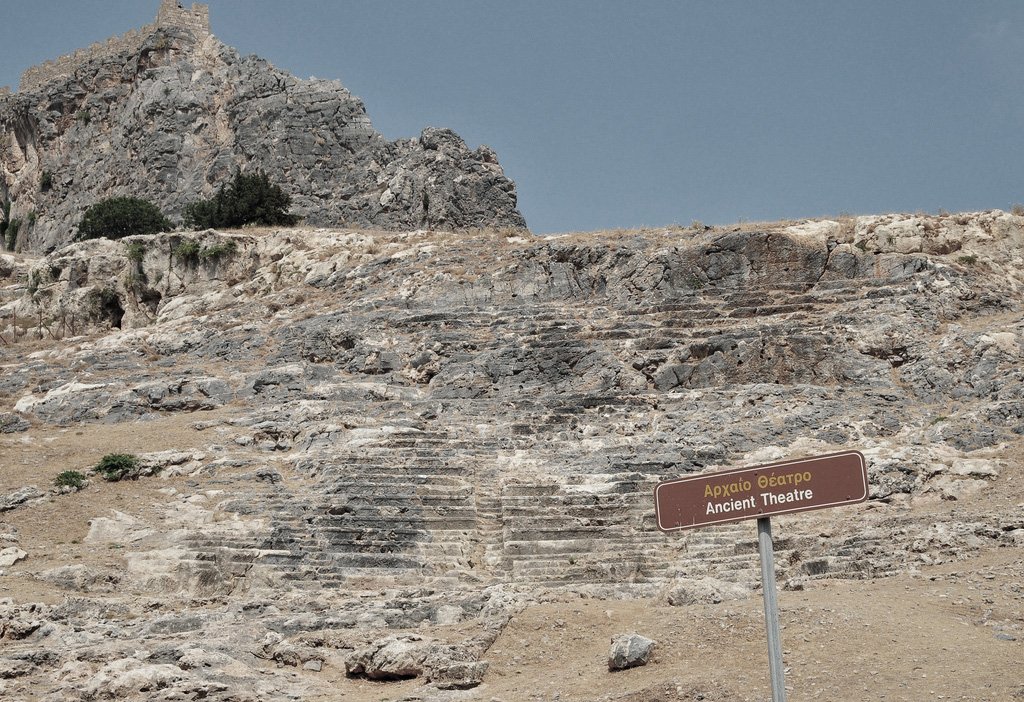 Another impressive site is Lindos' ancient theatre, with its orchestra (central stage) and viewer stands carved in the rock and a capacity of 1.800 spectators, and of course the focal point is the famous temple of Lindia Athena, part of which still stands intact by the passing of time.
At the north east side of the Acropolis, the location called Vigli, visitors can wander through a place of sacrifice with 38 inscriptions and a small temple for the keepsake of oblations for a deity that still remains unknown.
There are also two very interesting sites to see outside and around the Acropolis, where the ancients used to burry their dead. "Kleovoulos' grave" is not the grave of the actual ruler of Lindos, but the burrying site of a very wealthy family, which has a rather interesting morphology: it is a graceful round construction with a vaulted ceiling, which houses an impressive sarcophagus carved in the stone. Another important graving site is the "Archokratio", which is also carved in the rock of the hill. Its facade mimics the entrance of a two-storey building and inside it houses 19 tombs and a ceremony hall.