The Aquarium
---
At the northernmost part of Rhodes, stands a pale yellow building which you cannot miss. Built in 1934 by Italians, it first housed the Royal Institute of Rhodes Marine Biology in 1937. After the island came into Greek rule in 1947, the institute was put under the jurisdiction of the Academy of Athens. Since 1963, it has been open to the public as an aquarium and museum, also housing one of the most significant research bases in the Mediterranean, the Hydro-biological Station of Rhodes.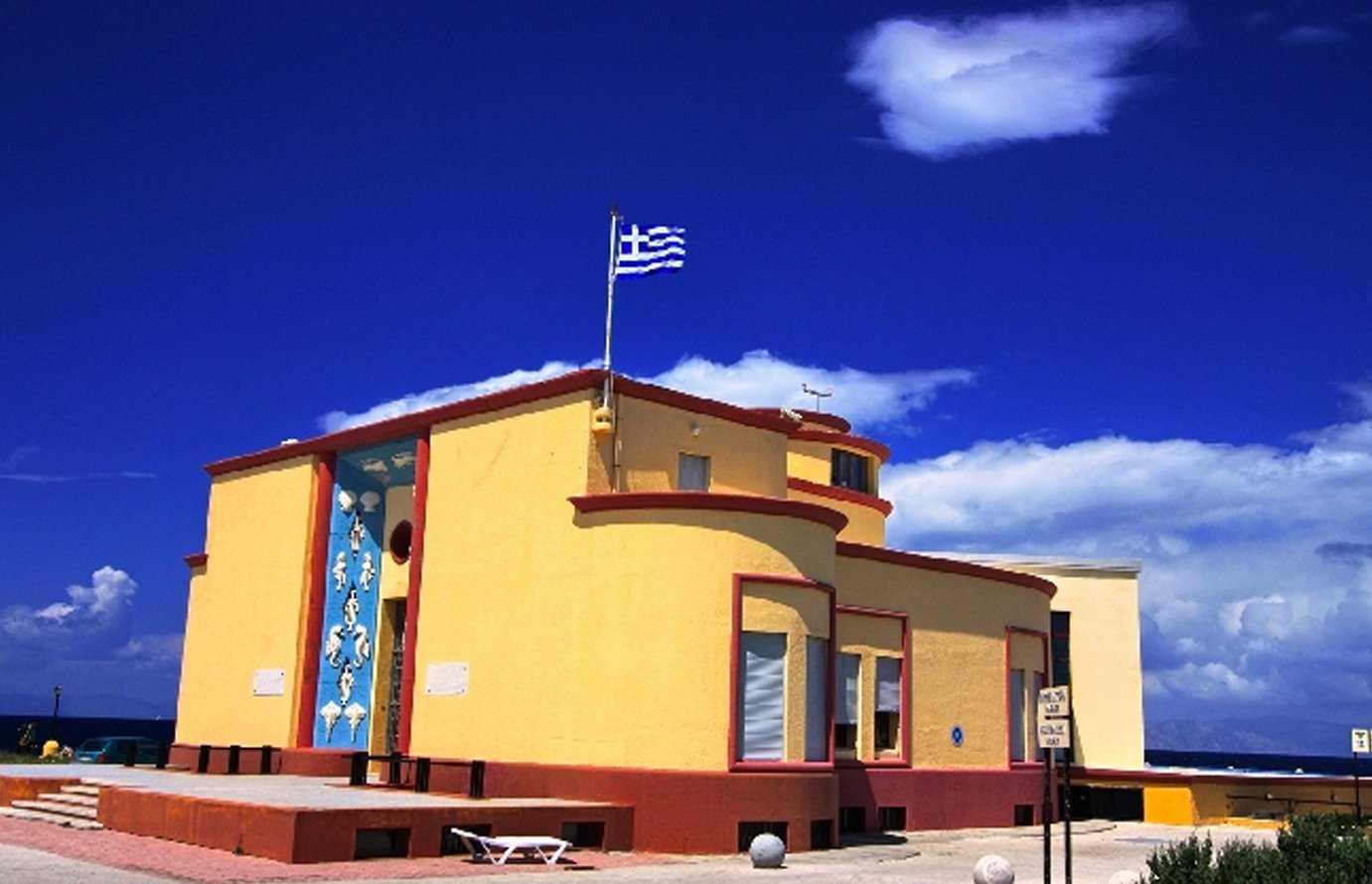 The building itself is of great interest, one of the rare examples of art deco architecture in Greece, protected as a historical landmark by the Ministry of Culture. The exhibits on display are kept in 28 fresh and sea water tanks, equipped with filters and telematic systems of the latest technology. The sea water in the tanks is actually pumped straight from the sea, from a depth of 44 meters, at a rate of 45.000 – 50.000 litres per hour!
Two bronze mermaid statues and giant tridacna gigas oyster welcome visitors at the entrance and usher them to the three exhibition rooms. A video projection aiming to raise ecological awareness for the respect of all – and especially – marine life and natural environment is the best introduction to the rest of the exhibits in Room A. In Room B, visitors are invited to take a closer look into a seeming empty water tank: with the help of a high definition microscope, which they can operate on their own, they soon realize that the tank is not in fact empty but filled with tiny shrimp, crabs and other cute micro-organisms. Among other samples of underwater flora and fauna, Room C also holds a tank of the indigenous Gizani fish, a protected species found only in Rhodes.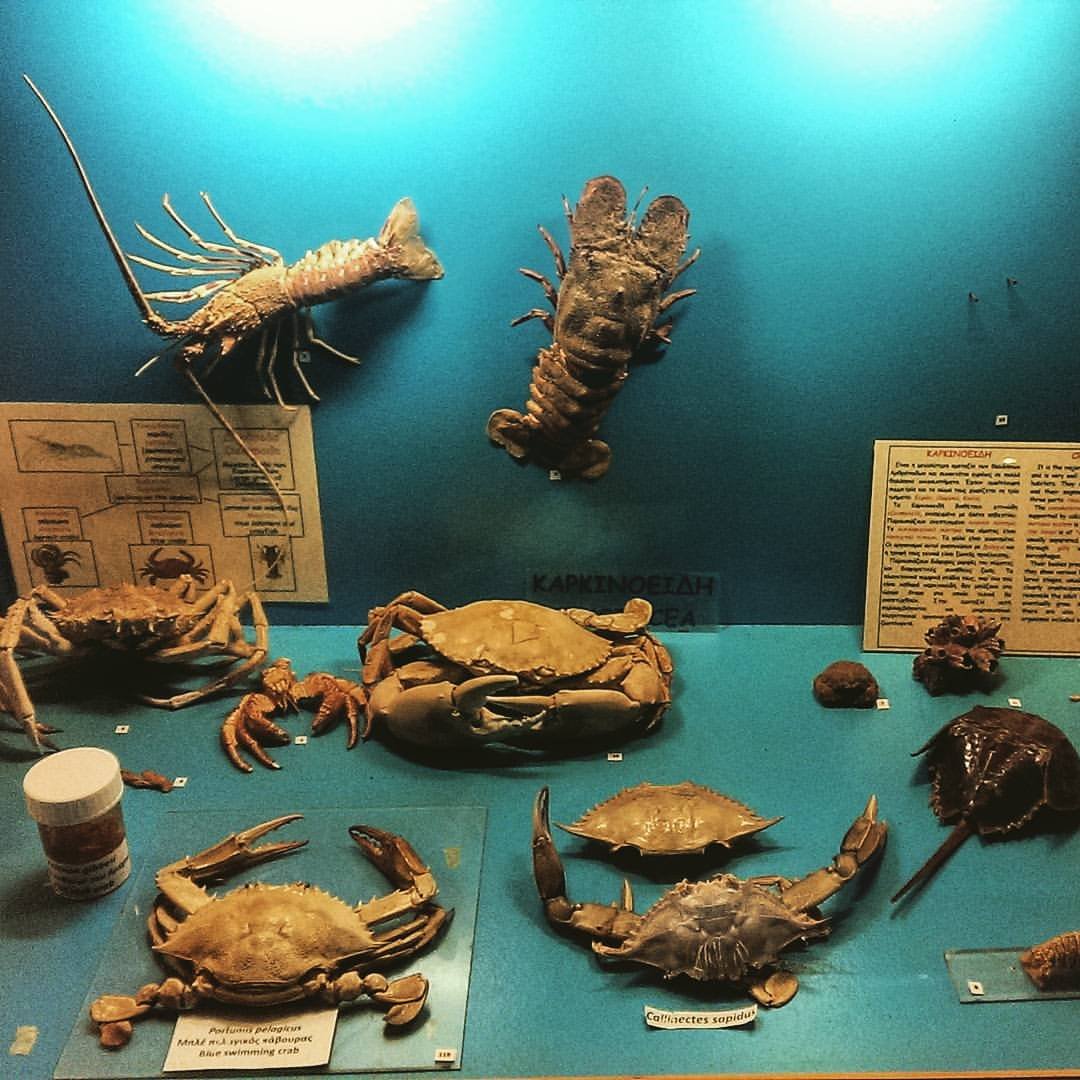 On the lower floor, the aquarium is a truly magnificent space. The floor is covered with white and black pebbles and the lighting is low, all to give off an 'underwater' feeling, with the fish swimming around in all directions.
Rhodes Marine Museum and Aquarium is open daily from 9:00 until 16:30. Tickets cost 5,5 Euro for adults and 2,5 Euro for children, all proceeds going to cover part of the institute's staggering maintenance expenses. For more information, visit http://www.hcmr.gr/en/articlepage.php?id=50 or call +30 22410 29308.