Agrari beach
---
7 klm from Mykonos Town
Agrari is a wild beach but very beautiful. I believe that the reason why the locals named it such way (wild = agrio). It has pebbles and is very deep and steep beach. So you are not going to see many families around. Do not be afraid though. If you like beaches with deep water is very nice. Have in mind not to visit Agrari when the day is very windy, because as all the north beaches of Mykonos, it has many waves and you are not going to enjoy swimming.
There is a small bar in the beach that you can find water, something else to drink or to eat.
Tip: You are going to find Deck chairs, umbrellas, toilets, showers, changing rooms and free Wi-Fi.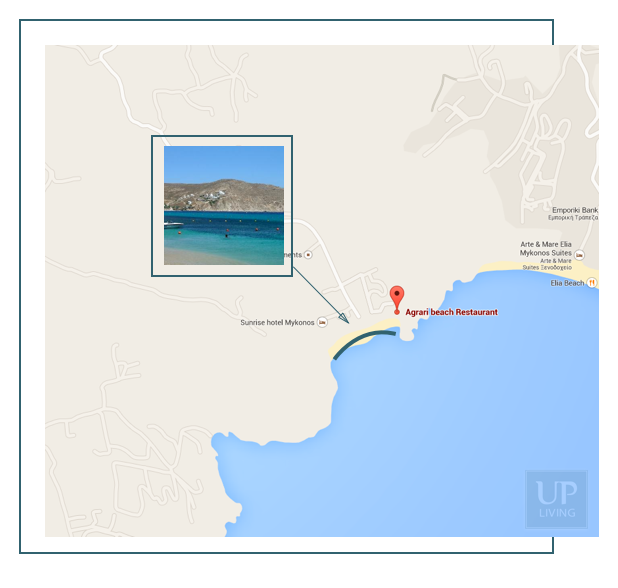 Click here to open a new window to the google map directions.